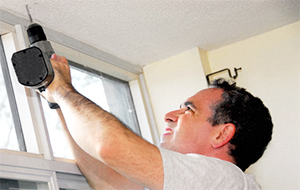 The fitting of new blinds and curtains in your home will be professionally done in just a couple of hours by the excellent specialists from our agency in London. Whether you want to put new ones in the place of the old and worn out ones or want to install such things for a first time, in our professional agency you will find experts who can do both of those things and more. Except qualified employees, we also have very attractive prices of which you can take advantage immediately. We've established our professional company as one of the leading providers of excellent services for the needs of every home.
Professional Fitting of Blinds and Curtains
The beauty of the home is in the details which every room contains. The blinds and the curtains can drastically change the look of every premise, as long as they are chosen and installed properly. If you want everything in your real estate property to be perfect, it is best to give us a ring when you purchase new blinds or curtains. Their fitting will be a piece of cake for the experts from our professional company which has one main headquarters and it is situated in London. Our specialists have the best instruments and equipment which will help them install the blinds or the curtains which you've chosen properly and very promptly, too.
Our professional company is a very reliable one and can offer you:
A fast way to add to the design of any room in your home new blinds and curtains;
Affordable price rates for the installation, removing and repairing of all curtain and blind models;
A group of friendly and reliable specialists who know how to please you;
An opportunity to have an agency on which you can always rely when you need professional fitting of blinds and curtains or other services for the home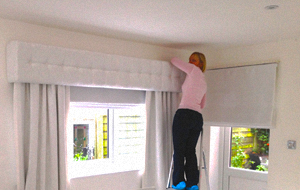 Our company is already a leading provider of various excellent procedures for residential and commercial buildings. You will have no problems with the replacing or installation of ordinary or more specific models of curtains and blinds because we will take care of everything, so that you can enjoy your improved home as soon as possible. When it comes to contacting us, the choice is entirely yours. We have call centres which operate constantly and an office which remains open for our customers even during all the holidays and the weekends.