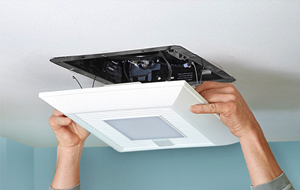 If you're in need of a bath fan repair and you can't do it yourself, we suggest you use our services. We do various jobs around the house and can help you fix several items. Most of all, we repair bath fans. Let us know you need our help. Booking is made over the phone. When you call, you will be asked to provide several details about your order as well as tell which day suits you the most. We will send a mechanic straight away who will fix the problem in no time.
What they will do:
Remove cover and unscrew your fan
Examine and repair fan
Wash fan if necessary
Place fan back where it belongs
Expedite Process
The process takes a little time. Nevertheless, our mechanic will not provide a rushed job. The repair will begin once he/she examines well your bath fan. First off, they need to take it out. For this purpose, they need to remove the cover and unplug the fan. Holding it in their hands, they will check for soil and dust. This is the most common reason for improperly working bath fans. If there is too much dirt, it needs to be removed.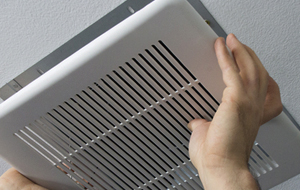 Our mechanic will either vacuum or wash the fan. Getting rid of dust can make fans more effective and powerful. Once it has been washed, you fan needs to air dry. After that our specialist will put everything back in place and see if the fan is working. If there is another problem that needs fixing, our mechanic will get the job done. They will do what needs to be done. If some part of the fan is broken or faulty, it may need replacement.
Sometimes, it's best to replace a fan than to try to repair it. Our workers will tell you what you should do. You need to observe your fan regularly. If you notice compromised air flow or odd sounds, you should call in our mechanics. If the fan is too noisy, it could be indicative that something is wrong with it. In any case, you'd better consult with a specialist.
All of the supplies are provided by our company and you don't have to take care of that. We can repair your bath fan if you let us know it's faulty. Get in touch with us.